Mrs C supported us with 1 ticket

Ms T supported us with 2 tickets

Mr M supported us with 2 tickets

Mrs O supported us with 1 ticket

Mrs P supported us with 1 ticket

Mrs B supported us with 2 tickets
---
4d 10h 8m

19 June 2021
---
Winner! Mrs B (WALTHAM CROSS)

Won £25.00!

Winner! Mrs H (Cheshunt)

Won £25.00!

Winner! Mr T (Cheshunt)

Won £25.00!

Winner! Mrs S (WALTHAM CROSS)

Won £25.00!

Winner! Miss L (WALTHAM CROSS)

Won 3 extra tickets!

Winner! Mrs S (Broxbourne)

Won 3 extra tickets!

Winner! Mr P (WALTHAM CROSS)

Won 3 extra tickets!

Winner! Mr P (WALTHAM CROSS)

Won 3 extra tickets!

Winner! Mr P (HODDESDON)

Won 3 extra tickets!
About us
Age UK Hertfordshire is an indepedent local charity that aims to help the most vulnerable and isolated older people in Hertfordshire. We provide services across Hertfordshire and more specifically the Broxbourne area, that are vital to support the physical and mental health and wellbeing of those over 50 that need our help.
Our Active Ageing 10-3 Clubs in Cheshunt, Hoddesdon and Waltham Cross provide the chance for older people to socialise and enjoy a hot lunch on a weekly basis. They are a great place to meet like-minded people and make new friends. The clubs also provide live entertainment, exercise and provide the opportunity for clients to learn new skills.
Covid-19 update: The clubs are currently not running but clients are being supported through regular phone calls and online activity sessions.
Our Information & Advice Service offers a range of support including helping to explore rights, entitlements and access to other benefits, supporting to arrange Lasting Powers of Attorney, providing training in a range of computer skills from online banking to keeping in touch with loved ones, providing information on community care and health services including access to equipment and aids as well as sharing information on leisure and social activities that are available in the local area.
Covid-19 update: This service continues to operate
Our Befriending Service consists of a Visiting Scheme and Telephone Club which provides friendship and a listening ear to those who are feeling isolated and would like some company. A carefully matched volunteer can visit in the home or can make a regular phone call to share news, views and interests.
Covid-19 update: The Befriending Scheme is running remotley with online sessions and regular phone calls
Our InTouch Service provides support for those facing a life challenging situations. The team will listen to concerns, help to explore options and provide support to make the choices that are right for the individual.
Covid-19 update: The InTouch Service continues to support those who need it
Our Help in the Home service is designed to help keep older people independent. This service supports people with general cleaning, laundry and ironing, shopping, picking up prescriptions and preparing light meals. Our Home Helpers can also keep people company or can provide breaks for carers.
Covid-19 update: The HitH service continues with Home Helpers being provided with full PPE
Age UK Hertfordshire is a partner organisation in the Hospital and Community Navigation Scheme. This supports those who have been discharged from hospital, those who have been unwell or those in the community who need help to manage their health and wellbeing. This includes providing wellbeing checks in the home, helping people to develop motivation, confidence and resilience and linking people to support with benefits, debt and finance.
Age UK Hertfordshire is also a partner organisation of Hertswise Dementia Support. This offers support to those of all ages who are living with mild cognitive impairment, memory loss or dementia as well as their carers or loved ones. This is through providing specialist information and advice, groups and one to one support, carer support groups and advice, and also delivering dementia awareness training to organisations within Hertfordshire.
Covid-19 update: The Hertswise sessions continue to run but are online
To do all of this, we need your help,that way we can continue to offer, and hopefully even expand, our services for the people of Broxbourne who need us!
Thank you for your support and good luck!
With best wishes
Deborah
Deborah Paniagua
Chief Executive Officer
Help us share our cause on social media
How the lottery works
That's right, unlike many other lotteries, our lottery tickets are only £1 per week.
50% to your chosen cause and 10% to other causes in Broxbourne.
Match all 6 numbers and you win the JACKPOT!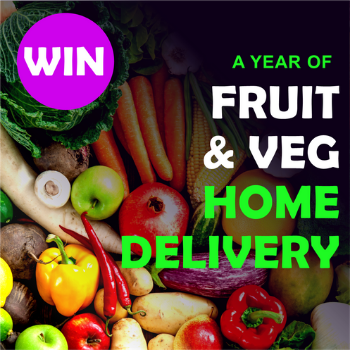 🍐 WIN the PEAR-fect prize this summer! 🥕
Beat the supermarket queues! Enter before the 26th June for your chance to WIN 1 of 3 tasty national prizes. As well as weekly cash prizes, you could win 12 monthly fruit & veg boxes delivered to your door from Boxxfresh – a super friendly, family ran UK business.